For Your Consideration


Best Global Music Performance
B A Y E T H E

Wouter Kellerman, Nomcebo Zikode & Zakes Bantwini 
GRAMMY® winning flutist Wouter Kellerman, platinum-selling 'King of Dance' groovesmith Zakes Bantwini and South African songbird of the #1 international hit 'Jerusalema' Nomcebo Zikode have collaborated to create 'Bayethe' - a song that speaks meaning and soulfulness to the hardship era of times we are living in now all across the world, as humanity tries to put back the pieces of our lives. 'Bayethe', a powerful South African Zulu Royal salute of 'Hail', inspired us to create a universal message, a distinct call to action to the world 'to lighten our loads, to heal, and bring peace and happiness'. The song is truly a labour of love for all involved. 
The 'Hail' salute 'Bayethe' in traditional form is a royal battle cry, creating a platform asking us to assemble, to stand strong, and to see ourselves as the humanity that has battled a war of a global pandemic, endured hardships and trauma of loss of lives and livelihoods, and still we stand! 
When people from other cultures understand the meaning, context, and background of the word, it immediately inspires an emotional response, and that's all we ever wanted, to create meaning in a world that is searching for purpose and permission to move forward. 
'Bayethe' aligns to key and critical messages to the human race: 
​We have battled.  
We endure.  
We shall rise again.  
Bayethe!  
​ We hope to continue spreading some beautiful good energy with this song :)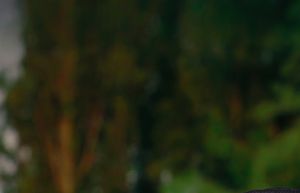 Listen to Bayethe
Wouter Kellerman, Nomcebo Zikode & Zakes Bantwini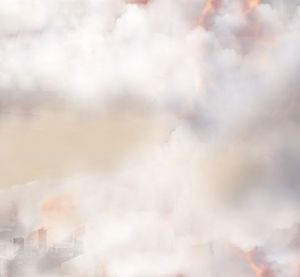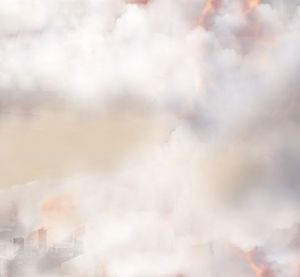 WOUTER KELLERMAN
Globe-trotting flutist and composer Wouter Kellerman received a GRAMMY® Award for his album Winds of Samsara, also reaching #1 on the US Billboard Charts and peaking at #1 on the Zone Music Reporter Top 100 International Radio Airplay Chart. His following album Love Language was also nominated for a GRAMMY® for Best Contemporary Instrumental Album, and debuted at #1 on the Billboard World Music charts in its first week. Wouter's latest Album Pangaea was nominated in the Best New Age album category at the 64th Grammy® Awards, making this his third Grammy® nomination. 
Kellerman thrives on experimenting with the shades, textures and colours of the flute, and creatively blending them with other instrumentation and vocal sounds. Over the course of nine albums, Kellerman has steadfastly built on the rigorous classical training of his youth, to create a signature sound that's earned him both critical praise and multiple awards. He has won a total of eight SAMA's (South African Music Award, the equivalent to the American GRAMMY®), reinforcing his status as one of South Africa's foremost musicians. 
Wouter has performed all over the world in places like Berlin, Shanghai, Delhi and Sydney, including three sold-out concerts at Carnegie Hall in New York. In 2010 he performed at the FIFA Soccer World Cup Closing Ceremony to a global audience of 700-million viewers. A 2016 highlight was a performance in Johannesburg for the Prime Minister of India Narendra Modi and a television audience of more than 200 million. 
Passionate about teaching and empowering young people, Kellerman has sponsored the living costs for ten children in the SOS Children's Village in Ennerdale, South Africa for the past 18 years; he has also financed the building of a house in the SOS Children's Village in Rustenburg, South Africa. For his continued efforts in helping to give these children better lives, Kellerman was nominated by the SOS Children's Villages for the Inyathelo Special Recognition Award for Philanthropy.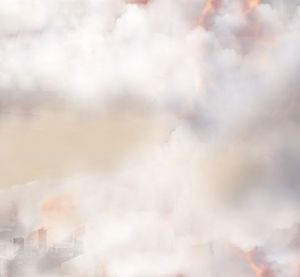 NOMCEBO ZIKODE
Nomcebo Zikode is a South African singer and songwriter. Born in Hammansdale, Zikode was a backing singer for several years. Having signed a record deal with Open Mic Production, she co-wrote and was featured on Master KG's 2019 chart-topping single "Jerusalema", which debuted at #1 on the Billboard Music and Apple Music charts. The song garnered more than 500 million views on YouTube and more than 300 million streams on Spotify. 
On August 14, 2020, her single "Xola Moya Wam" featuring Master KG was released. The song was certified gold certification by Recording Industry of South Africa in the first 2 weeks. The single peaked at number 1 on Apple Music and iTunes Charts. Her debut studio album Xola Moya Wam was released on August 21, 2020. It features Master KG, Makhadzi and Bongo Beats. The album was certified platinum after a month of its release. 
In 2020, Zikode signed a global record deal with Sony/ATV Music. On December 3, 2020, she won at the 1st KZN Entertainment Awards of KZN Entertainment Awards for Best Female Artist category. At the 27th South African Music Awards, Xola Moya Wam was nominated as Best dance Album.
ZAKES BANTWINI
Zakes bantwini has fast become the face of the emerging genre of afrotech which has taken the airwaves and dance floors by storm. 
Zakhele Madida was born and raised in KwaMashu in the province of KwaZulu-Natal, South Africa. After matriculating, he went on to study at the Durban University of Technology, where he received a national certificate in Light Music - this is also where he formed his own record label Mayonie Productions while completing his final year.  
Madida released his debut album The Good Life in 2008. Two years later, he released the album Love, Light and Music which included songs such as "Clap Your Hands" and "Wasting My Time". In 2013, Madida released the studio album The Fake Book and Real Book: My Music Bible. The following year the album was nominated in the Best Dance Album Category at he 20th SAMA (South African Music Awards).  
On 23 June 2017, he released the album Love, Light & Music 2. In 2021 his single Osama was first previewed to fans by Zakes Bantwini during a set he was playing at DJ Shimza's Kunye events - videos of the song started being shared on Twitter and the song went viral on the South African Twitter space before it was even officially released on any digital streaming platforms. The unofficial video of the song was able to amass well over 1Million Views on YouTube before it was even released. Osama became the first and only single since radio monitor's establishment to retain the number one spot for 13 weeks in a row on sa radio charts. It went on to be the most shared song of 2021 on South African Spotify playlists and received numerous raving reviews, ultimately landing it on bbc's Pete Tong hit for the summer. OSAMA was awarded 4X Certified Platinum Award Presented by Universal Music Group.