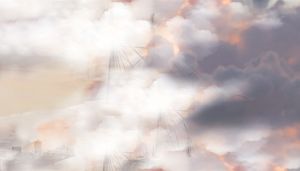 We've Known All Times by Wouter Kellerman


Contemporary Instrumental Album
 We've all been going through difficult times, but it has also been an opportunity to be creative. For me these times was a moment to bring to life a concept and music that I have been wanting to do for a long time.
For this album, I'm going back to my more classical roots, while keeping the world music influences that I have experienced over my lifetime. In essence it's a snapshot of my experiences, a kind of nostalgic look into the past, but also an exciting look forward, thinking about the music that still is to come. 
Most of the songs have been composed or co-composed by myself, so this is very much a personal story, an emotive snapshot of the world and the times we've lived through, more so than any previous album. 
Music
0:00/7:32

0:00/5:37

0:00/6:16

0:00/6:05

0:00/2:00

0:00/3:50

0:00/4:25

0:00/6:16

0:00/3:46

0:00/3:47